Journal
Ce journal contient 1 entrées.
98 personal data points that Facebook uses to target ads to you - The Washington Post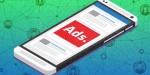 Facebook utilise 98 informations vous concernant pour déterminer quelles sont les publicités les plus susceptibles de vous intéresser.

9. Ethnic affinity
...
20. Users in long-distance relationships
...
31. Conservatives and liberals
...
45. How much money user is likely to spend on next car
...
79. Users who are "heavy" buyers of beer, wine or spirits
...
82. Users who buy allergy medications, cough/cold medications, pain relief products, and over-the-counter meds
...
89. Users who are "receptive" to offers from companies offering online auto insurance, higher education or mortgages, and prepaid debit cards/satellite TV

Effrayant.
Ce journal est basé sur Ginger, un gestionnaire de lien minimaliste développé dans le cadre d'un stage de perfectionnement. Pour plus d'informations, consulter le
wiki
consacré à mes projets personnels.